On the app:
Start at the top of your receipt and take a photo.
Tap the "Add section" button to photograph the next part of your receipt.
Keep adding sections until you have photographed the entire receipt.
On the website:
Start at at the top of the receipt and take a photo.
If the whole receipt doesn't fit, take a photo of the next part of the receipt.
Take as many photos as you need to get the full receipt in, then upload all your photos in order!
Here's how it should look: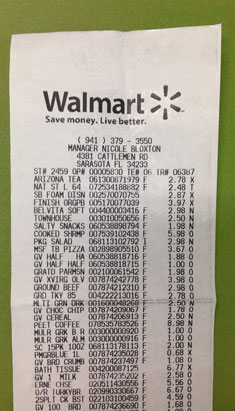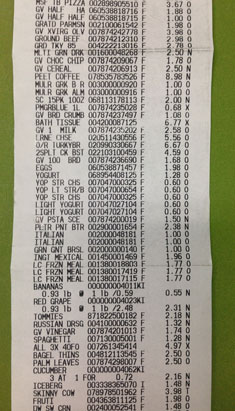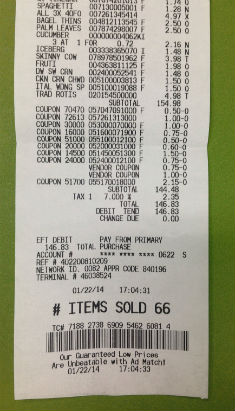 TIP: Please make sure that you upload the entire receipt, from top to bottom, without any folds.
We can only process receipts when we can read:
Purchase date (the date printed on your receipt)
Store name or logo
Total
All items that have been purchased
Happy saving!