We recently introduced a new app interface which has changed the look of our main page!
First, the following tabs have been removed from the top of the home page (Shop, Gas - US members only, Online, Surveys, Pharmacy Card - US Members only), and can now be found under the "Extras" tab located at the bottom of your screen.
See below for an example of these changes: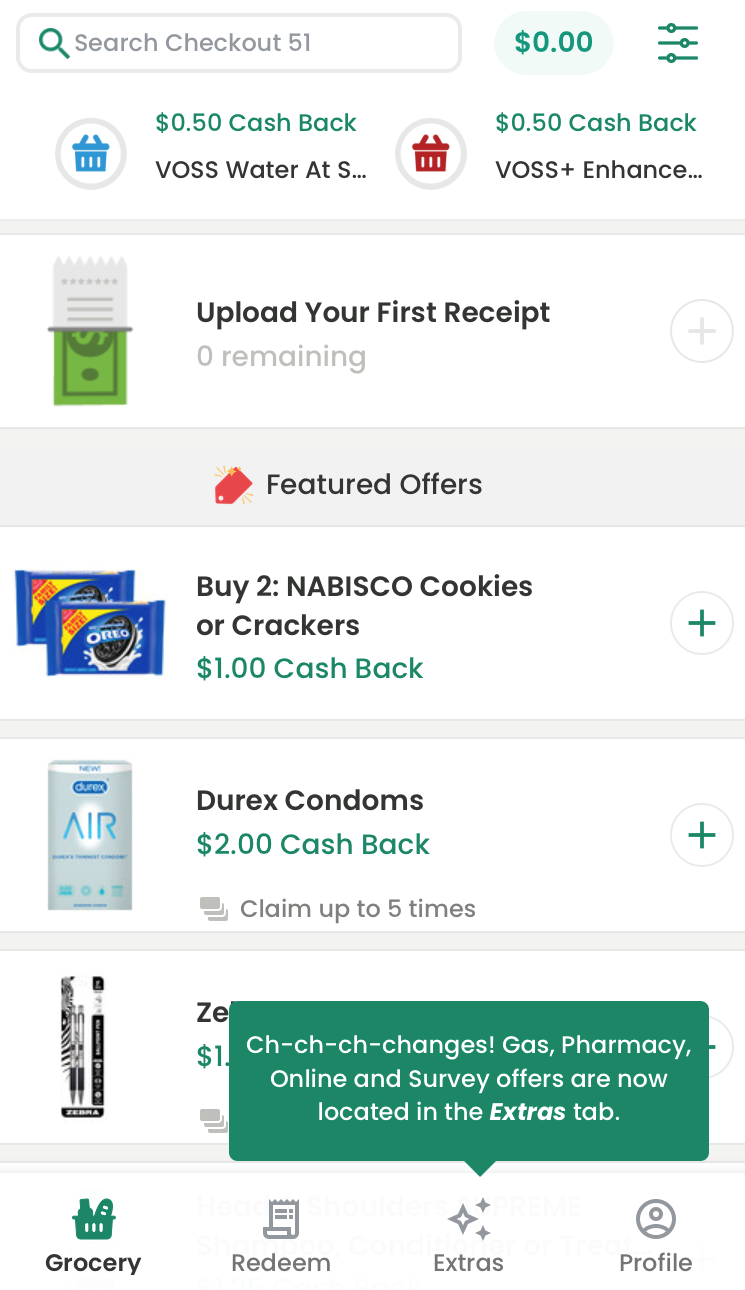 The tabs can now be found at the top of this screen!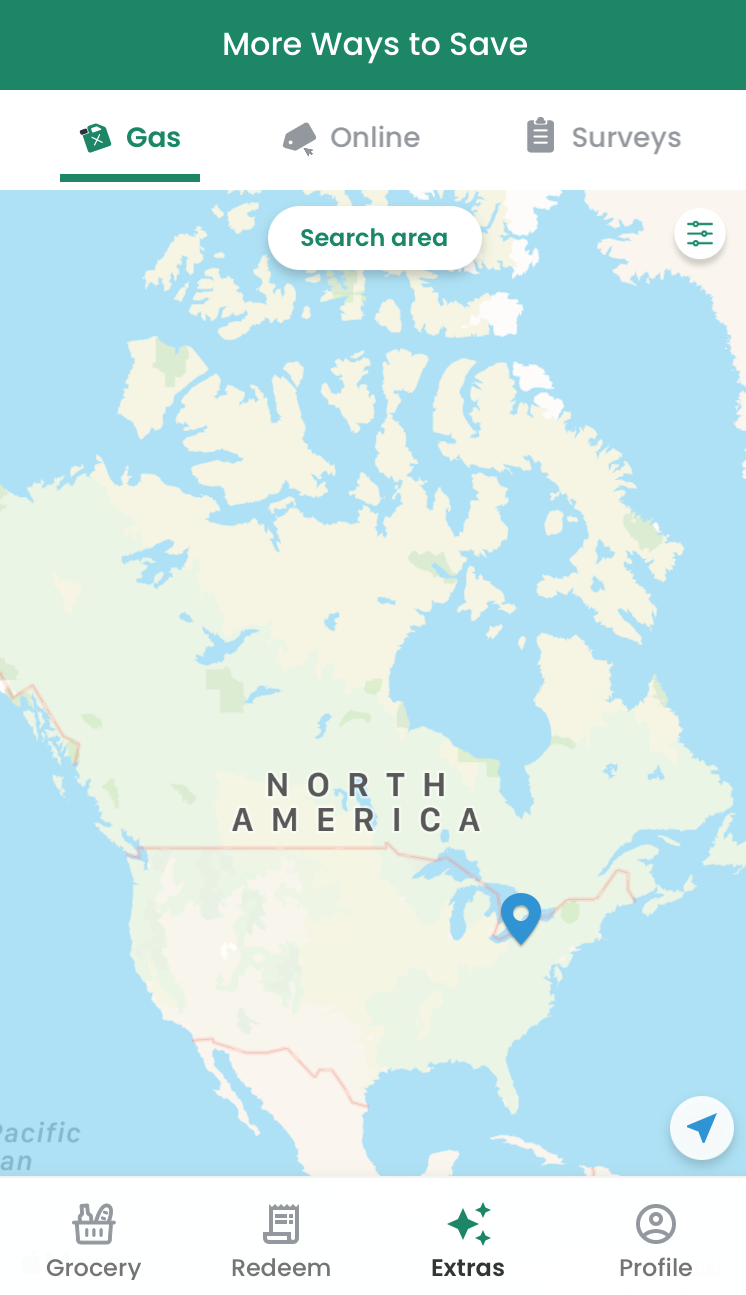 Lastly, the "My List" tab has been removed. Your clipped offers can be found under the "Redeem" section of the app.