First you will need to open your "Gas" tab that is located under the "Extras" tab at the bottom of your screen.

Once you click on this tab, the map will open up at which point you can see ​which stations in your area are currently offering Cash Back rewards.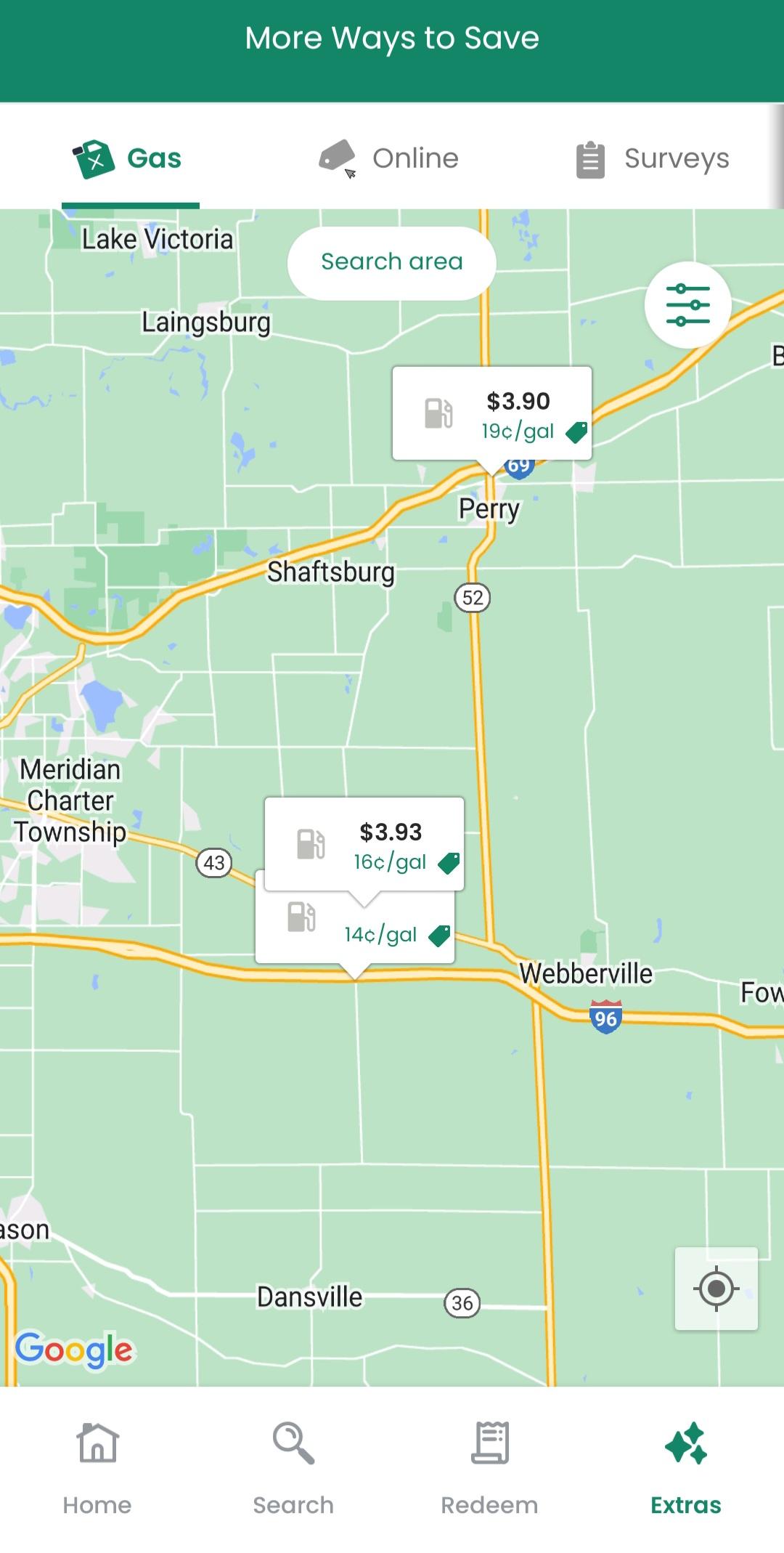 Once you select an offer (in this case we chose the one in the middle of the screen) a bar will pop up at the bottom of your screen that you will need to click on. This will bring up the offer and all the offer details.
​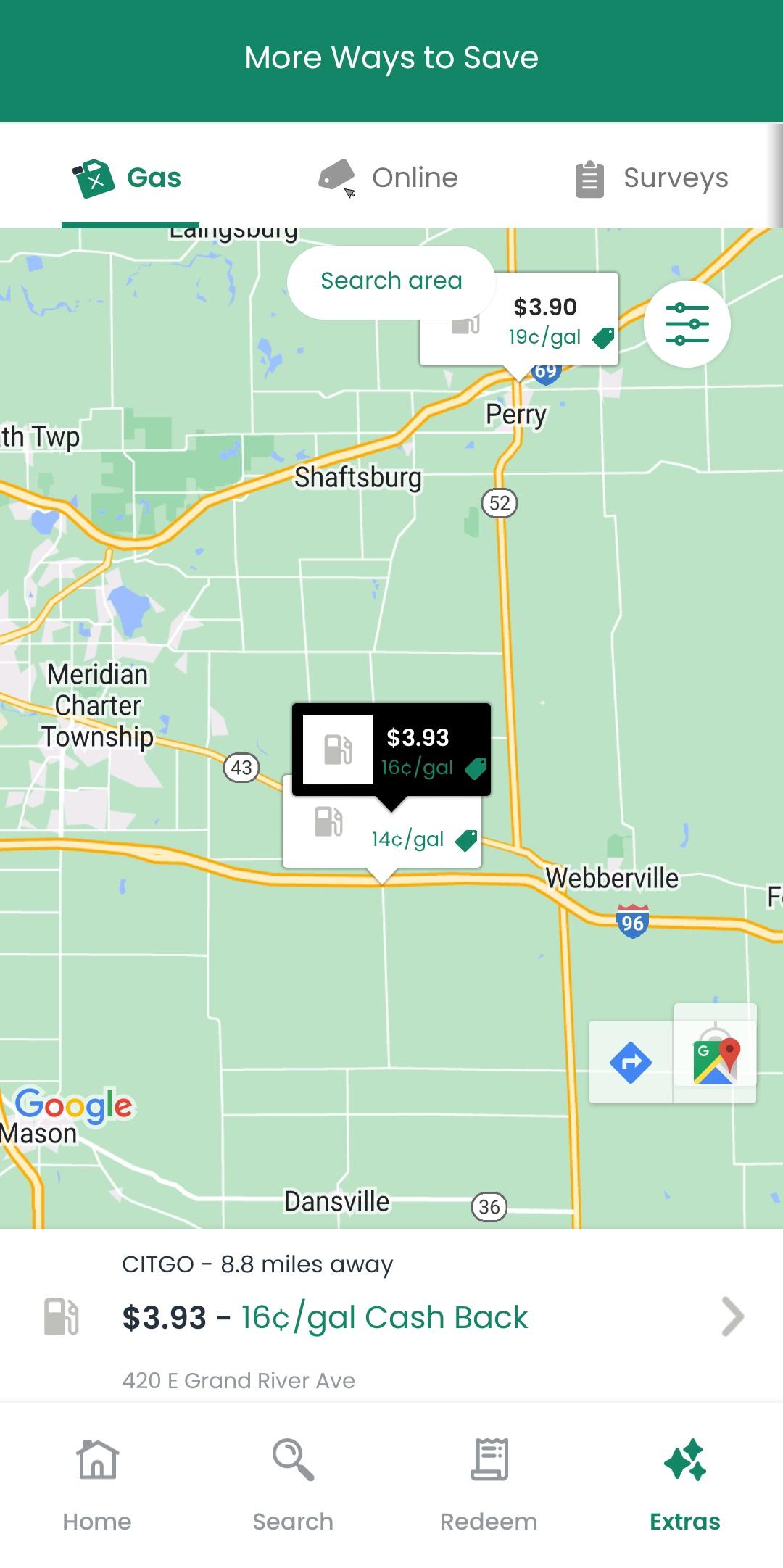 From this screen you can now add the offer to your offer list and see all the important information regarding the process for redeeming gas offers.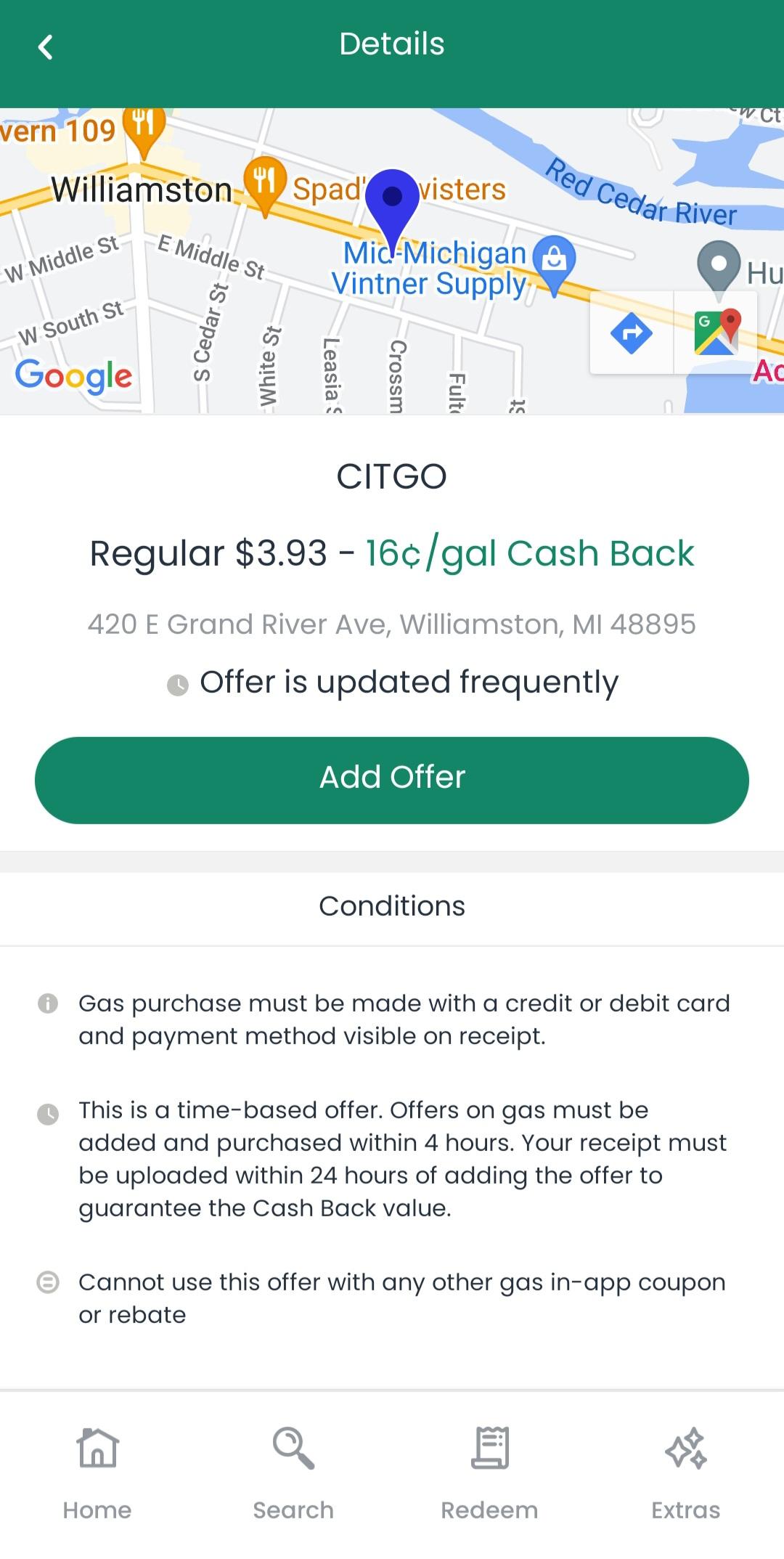 Once your offer has been claimed, your next step is to buy gas at the exact station that you chose. You have exactly 4 Hours from the time of selecting the offer to make the purchase. You have a 20 hour window to then upload your receipt. ​​​

Once you make your purchase and have your receipt, you will go to the "Redeem" section on your app to upload your receipt. ​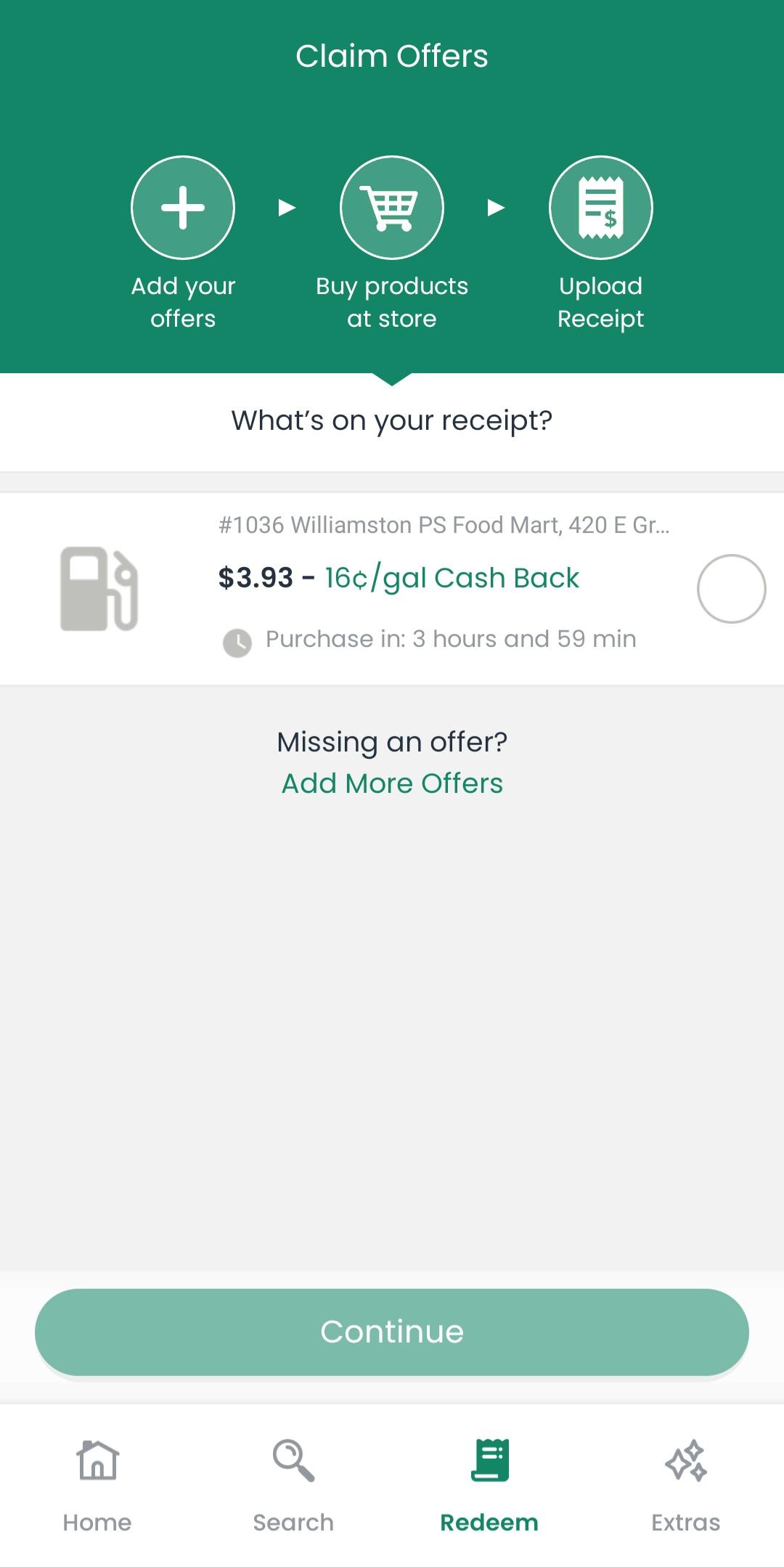 Simply click on your offer and select Continue. At this point you will be prompted to take the photo of your receipt. Please note: The receipt photo needs to be taken in one single photo, and the entire receipt must be captured. There is no way at this time to add an additional section.

Once your receipt has been uploaded, you will receive a confirmation email to the email address that is on your Checkout 51 account. ​When your receipt has been processed (this can take up to 10 business days) you will receive another email letting you know if it was accepted or rejected. At this time, the only correspondence for gas receipts is through email.

If a gas offer is not selected, we can not process any Cash Back regardless of if we are given a receipt or not. An offer needs to be selected for every purchase.