Every receipt that is uploaded to Checkout 51 is given a Receipt ID (example: 29402815), which is a unique string of numbers that helps keep track of individual receipts. Within 15 minutes of you uploading your receipt photo(s), we'll send you an email confirming that we received your receipt that quotes your Receipt ID.
Here's an example of an email with the Receipt ID highlighted: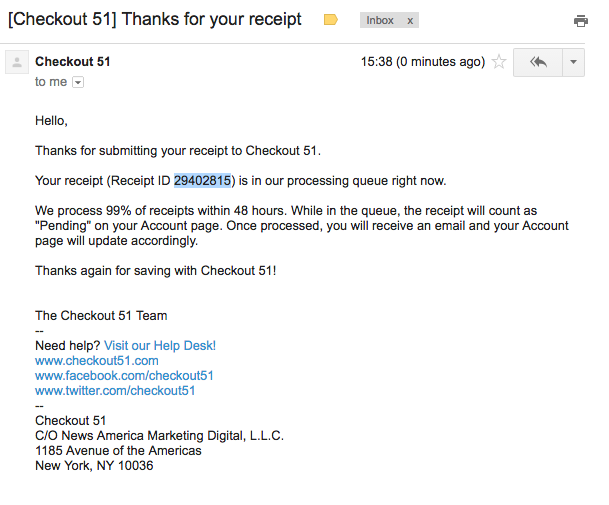 If you ever have any questions about a specific receipt you uploaded, please mention the Receipt ID so that we can better help you.